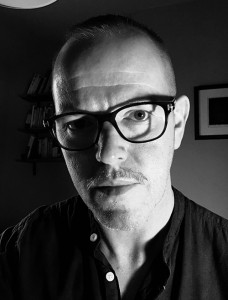 Paul Hughes BA (Hons), MIAHIP, ICP Reg.
Psychodynamic and Integrative Psychotherapist and Counsellor.
Paul graduated from DBS School of Arts in 2011 with an honours degree in Psychotherapy and Counselling and became a fully accredited member of the Irish Association of Humanistic and Integrative Psychotherapists (IAHIP) in 2015. Since graduating Paul has continued to augment his professional knowledge in the area of psychotherapy and related fields. He completed a module in Mental Health in the Community at the Institute of Psychiatry, Psychology and Neuroscience (IoPPN) at Kings College London in 2018 and is currently a trainee at the School of Psychotherapy in St. Vincent's Hospital where he is undergoing rigorous training in Group Psychoanalysis, an area of immense interest for him and which greatly informs his work with individuals.
Paul's approach to therapy is client centred and he is an advocate of facilitating each person he works with to uncover the patterns of behaviour and the unconscious repetition compulsions that affect their personal and professional lives and relationships.
Paul works in private practice at the Therapy Institute in Dublin 2 with clients presenting with a variety of issues. He is also a member of a team of therapists working with the psychological services at the law school in the Law Society of Ireland where he works closely with trainee solicitors providing time concentrated therapy during their training.